"What is the bravest thing you've ever said?" asked the boy.
"Help," said the horse.
Quote from the book The Boy, the mole, the fox and the horse by charlie mackesy
IMPORTANT ANNOUNCEMENT
FROM CHAT 1ST / CHAT 1ST YOUTH
Chat 1st and Chat 1st Youth are no longer trading.
Two years ago we embarked on a brand new project for our community under the name Chat 1st. We recognised
very quickly during the covid pandemic period that people were suffering from lack of social interaction, physical activities and poor mental health. And so our journey began.
We used Zoom in the beginning to bring online Adult Yoga and Tai Chi, Youth Yoga and Youth Boxing sessions to those that needed it, and this then progressed to the face to face classes with the familiar instructors and peer support workers, following government relaxation rules after Covid.
Over these last two years we have succeeded in getting members of our community out and about again, socialising and exercising to improve their general wellbeing and mental health.
Two years on and with the growth of mental wellbeing groups throughout Essex, we are now in a position to hand our projects over to sustainable local organisations.
We would like to say a massive thank you to you all for your support with our programmes and we hope that some of you can still benefit from the clubs that are listed below which will continue under the guidance of our recognised instructors and volunteers.
Thank you from the Chat 1st Team
For Adult and Children Mental Health Services Across Essex, please visit The Essex Community Tree Website – www.essexcommunitytree.net
We have enjoyed seeing the community gardens come into fruition at St Peters Church in Hutton and St Stephens Church in Ingrave and the community walk in Brentwood is a necessity for a lot of people. We are happy to say that the garden projects will continue as volunteer led community groups and the regular days and times will stay as they are.

 St Peters Church, Hutton CM13 1JS – Wednesday Mornings 10am – 12 Noon
 St Stephens Church, Knights Way, Ingrave CM13 2AS – Friday Mornings 10am – 12 Noon
The walk from the Brentwood Centre will continue under Brentwood Borough Council's Health Walk scheme from September, but we do hope our current chatty walkers will still continue to enjoy each other's company walking unled and walking informally as a social group on a Tuesday morning until the new scheme begins in September. 
Meet – Brentwood Centre Car Park – Tuesday Mornings 10am
For our community's Youth, make sure you follow Active Essex and Essex Activate on Social Media, or visit their websites for details of free activities and holiday programmes. www.activeessex.org   
The Essex Youth Service can also provide details of youth clubs in Brentwood. https://youth.essex.gov.uk/
Our friends at Essex Goju Ryu Karate run their club at Blackmore Youth Centre for 8-16 year olds which we highly recommend. Blackmore Youth Centre, Nine Ashes Road,  Blackmore CM4 0Q – Wednesday evenings 6.30pm to 7.30pm – £3 per child.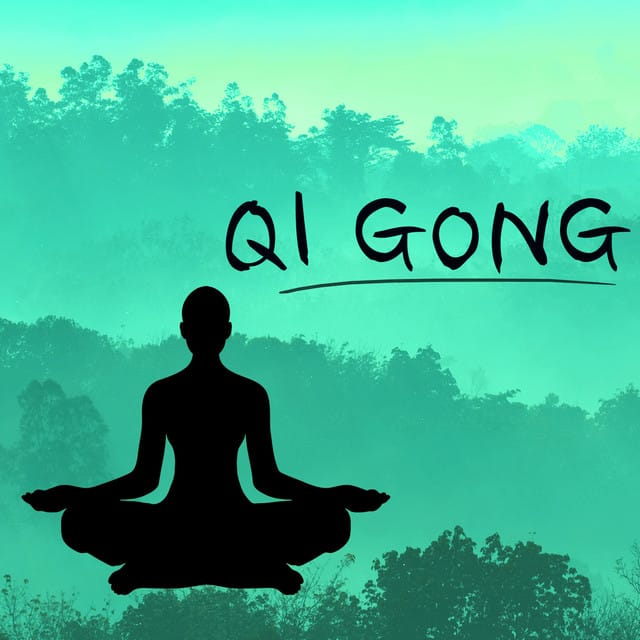 tAI CHI qIGONG FOR bETTER MENTAL HEALTH
Wednesdays – 11.15am-12.00pm
The Brentwood Theatre, 15 Shenfield Road, Brentwood, Essex CM15 8AG

This FREE 12 week programme is funded by Active Essex and delivered by Chat 1st Tai Chi instructor Gill Bauer.
Over the 12 weeks you will practice the many different facets of Tai-Chi Qigong (working with energy) pronounced "chee-gong".
There are many benefits of Tai-Chi Qigong from help improving posture, reduce stress, improve physical and mental performance, support the nervous system and to help realize physical, emotional, mental and spiritual wellness. Our goal will be balancing the flow of Qi in the body so that it circulates without disruption in a smooth powerful way in alignment with the Five Elements.
To register please contact gill.bauer@btinternet.com.
yOGA FOR iNCREASED WELLBEING AND TO IMPROVE YOUR MENTAL HEALTH
FREE Yoga course from Step Into Yoga
Sunday – 10.30am-11.30pm
The Knights Way Centre, 32a Knights Way, Ingrave, Brentwood.
This new course hosted by Chat 1st friend and instructor Renate starts on 12th March 2023.
Contact Renate at renate@stepintoyoga.com to register and for more details. Alternatively visit her website at www.stepintoyoga.com
mENOCIZE
13 week funded programme by Active Essex to support people with Women's health concerns

This will be a 13 week programme is available for anyone having issues with Menstruation, Fertility, Endo. Perimenopause – Post Menopause, Pelvic health issues, Breast Health, Anxiety or Mood, Sleep, Hot Flushes, Bone health, Metabolic Syndrome, Heart health etc. women, children and partners looking for education around hormones and alternative natural solutions. 
There are over 40 symptoms that impact Women, Perimenopause to Post Menopause can last anything up to 9-10 years. and impacts the whole family. This programme will be educational and practical. And last approx 60-75 minutes, may vary depending on topic.
To register please contact gill.bauer@btinternet.com.
Facebook Support Group : Sail thru (Peri to Post) Menopause
Chat 1st is an Award Winning Programme.  An exercise intervention and coping mechanism for those struggling with poor mental health.
All sessions are delivered by fully qualified instructors with peer support from those with lived experience. The delivery team are qualified mental health first aiders.
The wellbeing of our members is the most important thing for Chat 1st. Our aim is to offer chat & exercise (at all levels) for support and signposting.